Our experts
Icsi's driving forces are the men and women who work together, investing their time and expertise into finding innovate ways to help all of the association's members improve their risk management. Find out more about our dream team! With a wide range of passions and experience, not to mention a variety of personalities, we are ready to do all we can to meet your operational needs.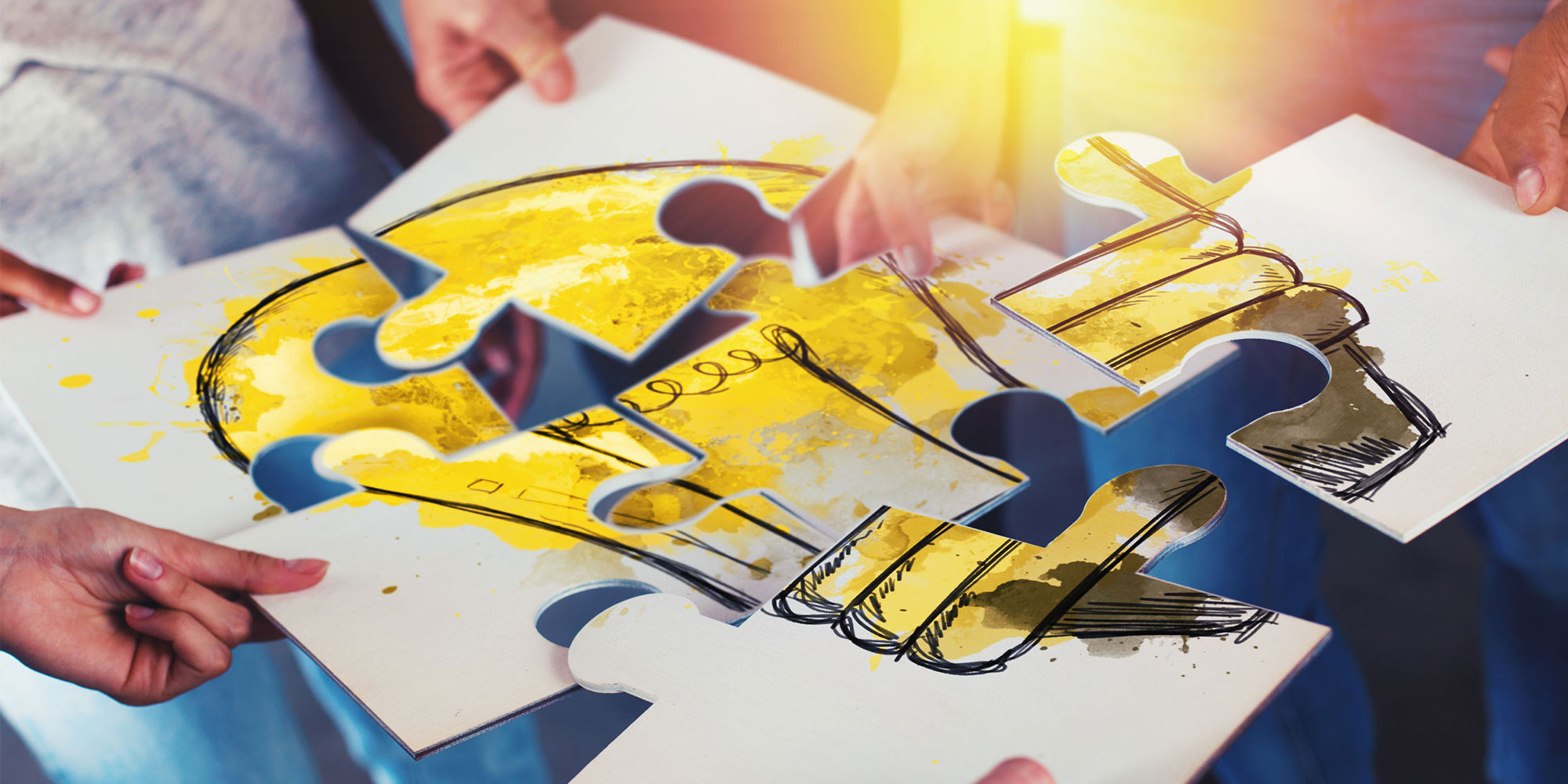 | Her philosophy |
No one person holds the keys to safety.
Dounia Tazi
Director of Operations
Dounia Tazi is Icsi's Director of Operations. Bringing together expertise and agility, she supports many of Icsi's diverse members in developing programs to improve their safety culture, often internationally. And nothing makes her happier than to "move the lines", waking people up to new ideas that will bring about lasting change in risk management. For Dounia, Icsi offers a vast field of opportunity: one day she is in a management committee meeting, the next day she can be working with passionate researchers, and the day after that she'll be in the field with operators. All of these diverse interactions are valuable, because safety cannot be decreed, it must be co-constructed.
| His philosophy |
When it comes to safety, we mustn't forget the famous African proverb: alone we go faster, together we go further!
Xavier Bernard
Projects team manager
An expert in risk management, Xavier Bernard joined the Projects team in 2018. After 20 years spent working in aeronautics, production, applied research and safety, he brings with him first-hand knowledge of the reality of day-to-day life in the industry. As director of a consulting firm, he developed risk management programs in fields such as chemicals, construction, energy, transportation, etc. He welcomes any opportunity to share his extensive experience, and has a rich collection of true stories gained from working in the field. He's also a great lover of Bordeaux wines, but that's another story...
| His philosophy |
A company is constantly changing, and so is its safety culture! Any improvements must be maintained over the long term, never losing the momentum.
Camille Brunel
Consultancy
After 8 years in the field with our members, Camille Brunel is now putting his legendary enthusiasm to work for the Know-How & Methods team. With a master's degree in Technological and Environmental Risk Management from Icsi (some would say that he was trained at the best school), what he enjoys most about his job is how multifaceted it is: field observations, running a training course, designing a leadership program, helping a company to implement a just culture... It's a busy schedule, but he never forgets Icsi's hallmark: all solutions are co-constructed with the association's members!
| His philosophy |
Making people aware of the risks and giving them responsibility is better than passive obedience!
Antoine Moreau
Consultancy
Antoine Moreau is an expert in Human and Organizational Factors, and he will join Icsi's Projects team in 2020. His toolbox contains rigor, analytical skills and new ideas about organizational resilience, in particular, how to reconcile uncertainty and safety. His pet project? Complex systems. Out in the field, he sees projects as if they were a television series: hazards and how they are addressed provide a trigger, then the plot explores how humans adapt to the new constraints. But there's a twist! The actors can influence the outcome, and improve accident prevention.
| Son crédo |
Being unsure is an opportunity to learn. Real work is never what you think!
Myriam Promé
Consultancy
Myriam Promé has a background in ergonomics. She joined Icsi's Projects team in 2009, after 20 years as a human and organizational factors consultant at Areva. A specialist in root cause analysis, with high standards and integrity, she appreciates being able to – or even having to – challenge the safety vision of Icsi's members. Above all, she appreciates being considered as an integral part of the team – a situation that is made possible by Icsi's philosophy of partnership. A keen sport's fan, Myriam is as comfortable talking to people in the field and seeking workplace solutions, as she is in the stands of Toulouse's rugby club!
| His philosophy |
Good leadership is essential at every level of the organization – both to improve human performance and operations.
Nicolas Toledo
Consultancy
Nicolas Toledo is a former criminal investigation officer, and was a director of investigations into major accidents and criminal events. He has been working for Icsi since 2016, and has been putting his wealth of experience to good use with the Projects team since 2018. Nicolas is (sometimes more than) 100% committed. A tenacious team player, he understands the limits of human performance. And, talking about the human side, what he appreciates most about working with Icsi is the synergy. Icsi's experts work together with in-house specialists to achieve the shared goal of improving risk management.