Digital training
Improve your skills without leaving your office via e-learning, virtual classes, or web conferences... nothing could be easier! Explore our 100% online training methods.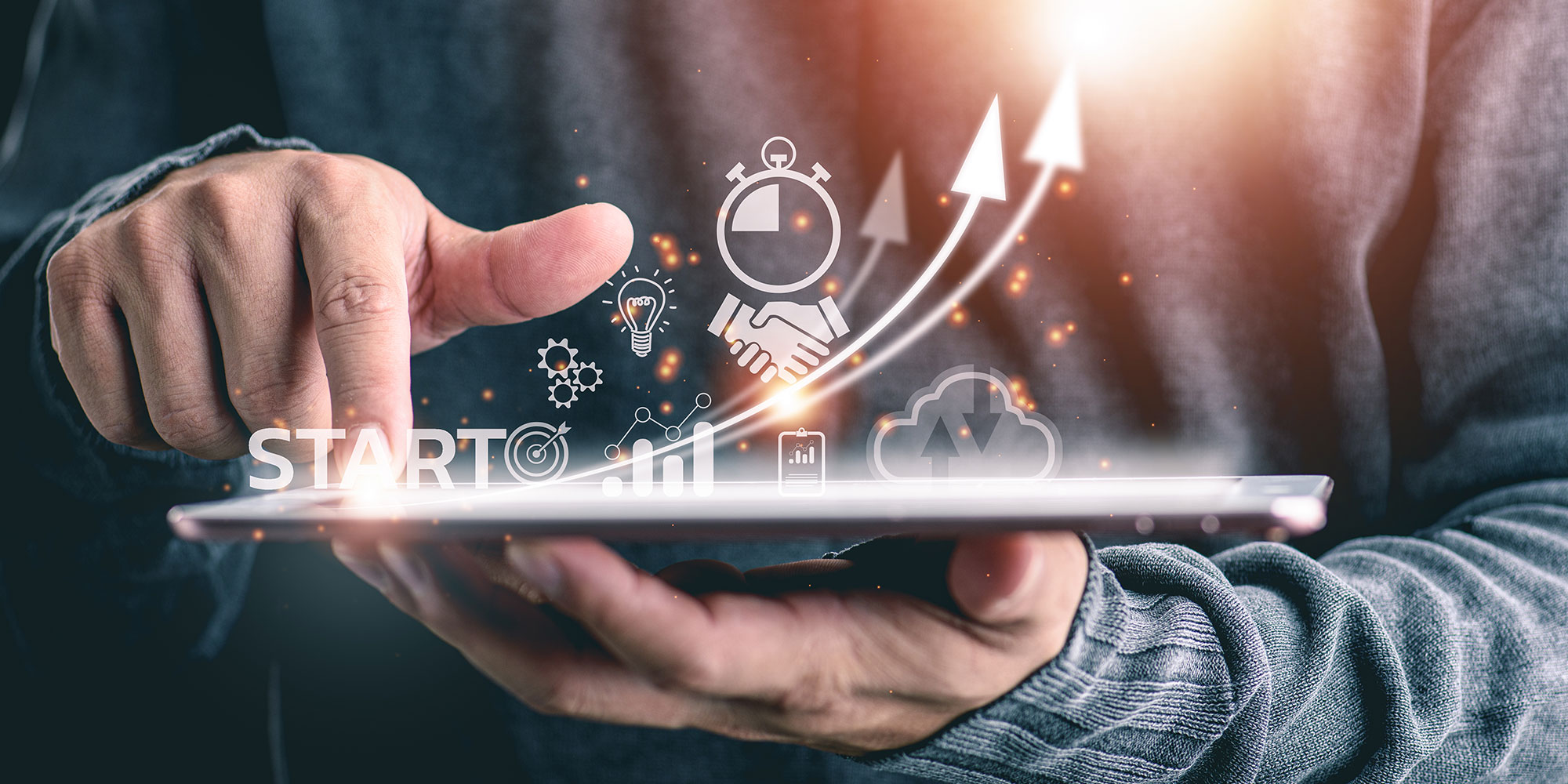 Combine the quality of face-to-face training with all of the advantages of distance learning. Progress at your own pace, learn new skills, or rapidly improve your proficiency without leaving your workplace.
Don't like the idea of sitting alone looking at a screen? Don't worry! You will:
join a virtual group of learners
participate in discussions via forums and virtual classes
have a direct link to your trainer
participate in introductory and wrap-up web conferences
All of our courses are designed to improve your proficiency through videos, interviews with experts, publications, quizzes, case studies, and games.  Our supported e-learning courses are a real treasure trove of learning materials.
Find out more :
| Virtual Classes |
Virtual classrooms are an online video conference format. They bring together a trainer and a small group of learners. These short format – 2 to 3 hours maximum – sessions can either be included in an e-learning course, or run as a stand-alone element in your in-house training programs.
How it works:
you can share various educational materials: the trainer's contributions, videos, quizzes, interactive games, etc.
you can share ideas via an online chat tool or directly, during a video conference
you can share documents
you can organize workshops with smaller groups, or run role playing and other exercises.
| Web conferences |
Less interactive than virtual classes, web conferences allow trainers to present more theoretical aspects before a training session (either face-to-face or remote) or afterwards (to reinforce the key points). Of course, there'll be a little test at the end!